Jains Balaji Nilayam Casa Waterside / Project Details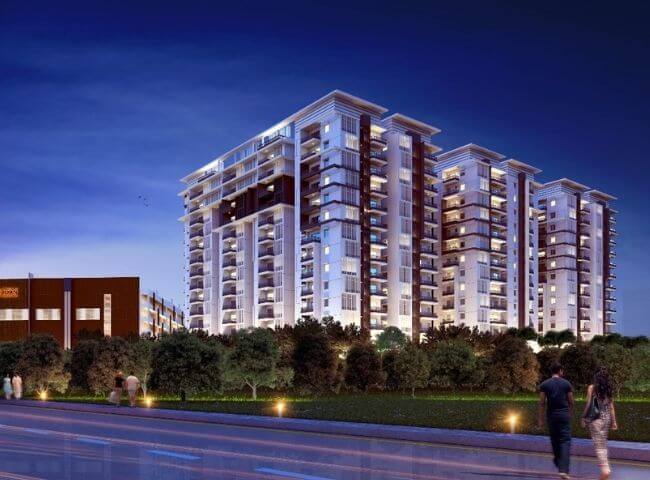 A magical retreat Unfolds at Malkajgiri
Malkajgiri Secunderabad is considered as one of the most charming sides of the ever growing Telangana and symbolic as the largest constituency of India. This premium location is an amalgamation of varied culture, tradition, business and many modern influences. Most top education hubs, Retail market and the military area. nearby since decades are testimony to a multi-dimensional community living, apart always buzzing with activities.
Upcoming, right here in midst all this action will soon be Malkajigiri's first large scale luxury community, that will make your living, a lot more meaningful, memorable and magical.
Allow us to present Jains Casa Waterside Residences, a sprawling gated community comprising 520 multi-sized luxury apartments catering to all those families who want to experience living, with full of life and full of pride. Jains Casa Waterside residences will provide an ideal blend of comfort, practicality and safety in one stunning package and will definitely be the most sought after place to live and cherish with good memories.
Sometimes in life you have it all
Jains Casa Waterside Residences will be an ideal abode for all the luxuries that you have ever desired. Comprising of two, three and four well ventilated bedroom residences, smart pathways and beautiful surroundings, Jains Casa Waterside residences is built on a strong foundation of high quality construction and branded fittings for an uncompromised lifestyle and will also offer smart and thoughtful amenities that will truly be a class apart. You will be surprised that we have put in a lot more benefits than you can imagine here for every member of your family.
From effective electric back-up systems to lush greenery on all sides, thoughtful sporty amenities to indoor relaxed zones, Casa Waterside Residences will be indescribable in its comfort of technological wonders and natural elegance. Explore grand views of the lakeside nearby or enjoy the starry skies and feel every essence of celebrating life at Jains Casa Waterside Residences.